Join Our Family
For more than 70 years, Vallencourt Construction has been a family business. Many companies say that, but we believe in being a family first, and then a business. Hard work is a good thing, and when you work at Vallencourt we expect you to work hard. But we also understand how important it is to treat everyone we do business with— customers AND employees— how we would like to be treated.
These simple ideas have created an atmosphere that has helped Vallencourt Construction become one of the largest employers in Clay County. At the same time, we have worked to build a customer base that is successful and satisfied with the work we provide. We also take a great deal of pride in giving our employees a safe, stable environment that challenges them and rewards their hard work.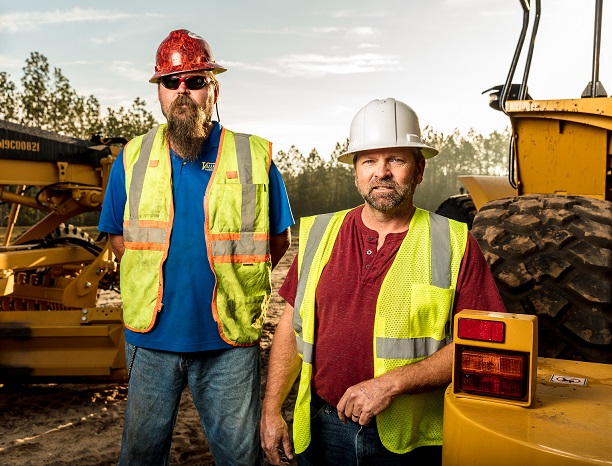 Job Descriptions
Laborers
Skilled, Semi-skilled and Unskilled Laborers: Vallencourt has a range of labor-type positions on asphalt crews, earth work crews, and pipe crews. Skilled labor positions require related and verifiable experience.
Jobsites typically range throughout Duval, St. Johns and Clay counties but are sometimes beyond that range. Saturday hours are often required; holiday hours are sometimes required. Employees are required to provide their own transportation.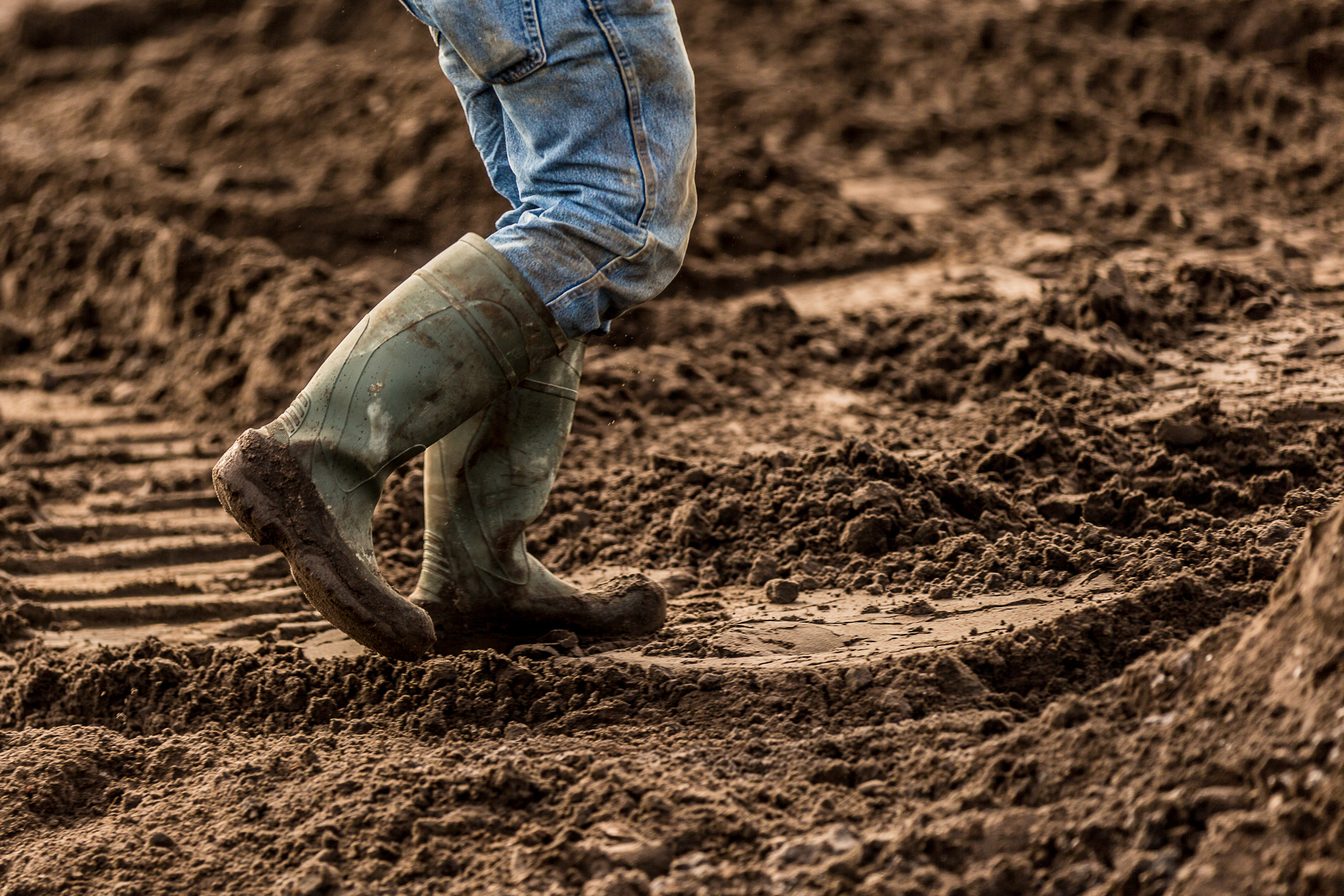 Equipment Operators
Operator positions require a performance test to be conducted by either a Vallencourt Foreman or Vallencourt Superintendent. Appointments for testing are arranged only after employment history is verified and only through Human Resources.
Operator positions require the employee to provide his or her own transportation to jobsites. Projects typically range throughout Duval, Clay and St. Johns counties but are sometimes beyond that range. Saturday hours are often required; holiday hours are sometimes required.
Crew Foreman
All Foremen positions require related and verifiable experience. Crew specialties include: pipe, roadway base, asphalt, service and fine grading. Preference will be given to those with previous work history.
Superintendents
Underground utilities & earth work/roadwork experience required; applicant also must have detailed knowledge of commercial/residential construction. Duties include coordinating with Project Managers, Subcontractors, Vendors and Foremen. Minimum of five years experience in similar position preferred.
Estimators
The following requirements are needed when there is an opening for this position. The majority of required professional experience needs to be in earth work, utilities and roadwork construction. A minimum of 5 years in civil construction estimating highly preferred. This position requires the candidate to be able to immediately begin producing estimates for site development, utilities and roadwork projects. Civil engineering or related construction degree a plus, but not required. DOT Estimating experience also a plus. Selected candidate must have acceptable driving record.
Project Managers
Applicant must have a minimum of 3 years of experience as a project manager, project engineer, and/or estimator. Candidate shall have detailed knowledge of commercial/residential construction materials and methods. The candidate must possess strong organizational, communication, and computer proficiency skills. Duties include: communicating with owners and subcontractors, writing purchase orders and subcontracts, scheduling, invoicing, estimating, takeoffs and coordinating with jobsite superintendents while maintaining a positive client relationship on multiple projects.
Equipment Maintenance and Repair
Openings in our mechanical and maintenance division may occur. Both shop and on-road positions are available. 
Benefits
Health Insurance, Paid Time Off (Vacation & Holidays), and 401k.
Equal Opportunity Employer
Vallencourt Construction is an equal opportunity employer and does not unlawfully discriminate against employees or applicants for employment on the basis of an individual's race, color, religion, creed, sex, national origin, age, disability, marital status, veteran status or any other status protected by applicable law. This policy applies to all terms, conditions and privileges of employment, including recruitment, hiring, placement, compensation, promotion, discipline and termination. Vallencourt Construction Co. is also a drug-free work place.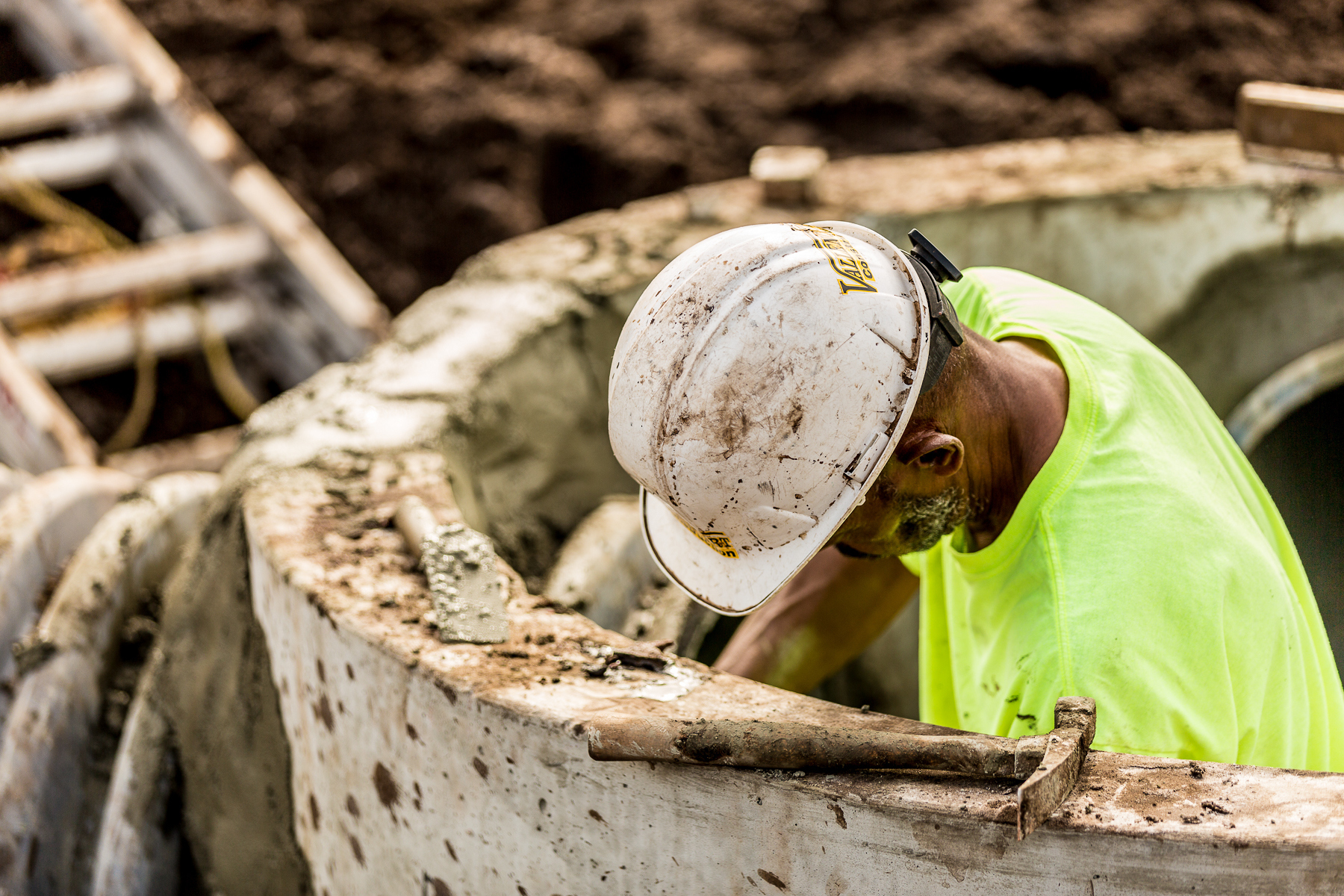 }