Create a site that's Balanced & Stable
Earth work is more than just digging holes. There are many steps that must be taken before the first shovel of dirt is removed. Careful planning and a strong understanding of the land allows us to maintain and improve the structural stability of the site and the rest of the project. Vallencourt Construction combines the best equipment and most advanced technology with experienced and well-trained crews to offer our clients the best quality service on every job. We take pride in our ability to provide superior workmanship on jobs that are completed on time and within budget. 
Soil that is uniformly compacted is more stable. It's a step that needs to be done right the first time, because the soil supports the structural components built on the site. Whether your site requires soil to be brought in or removed, our team is able to create a balanced foundation that is capable of supporting the structures and surfaces built during the construction stages of the project.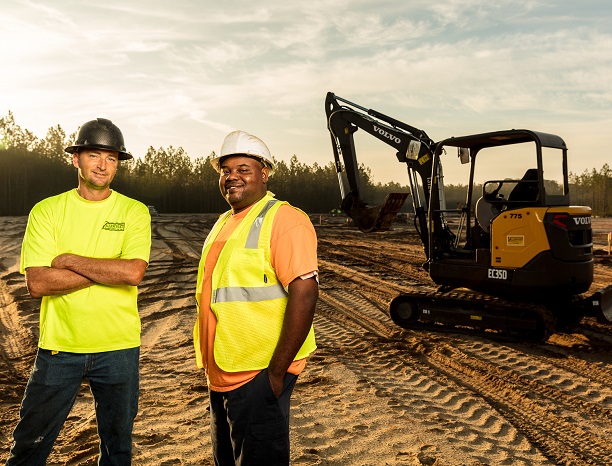 Overcoming Nature's Challenges
At Vallencourt, we understand that each job site comes with its own unique characteristics and challenges. Planning, preparation, and communication with our customers are all essential to a project's success. We have the knowledge and understanding to navigate the complex and continually changing world of regulatory demands, and our team of licensed Land Surveyors (PLS) ensures that final grading is administered with the highest levels of professionalism and expertise. No matter what the surrounding environment or obstacles, Vallencourt Construction's earth work crews get the job done right.
Services:
Heavy Earth Moving
Mass Site Development
Excavation and Dredging